The AstraZeneca affair. How the junk news regime affected the public debate on the COVID-19 vaccination controversy in Italy
Keywords:
public debate, socio-technical controversies, junk news, vaccination campaigns, COVID-19, AstraZeneca, digital methods
Abstract
In recent years, there has been a notable increase in the presence of techno-scientific issues within public discourse, particularly during the COVID-19 pandemic. This proliferation has been attributed to the pervasive attention economy, which drives actors in hybrid media ecosystems to seek attention-grabbing topics. Socio-technical issues, known to evoke strong emotions like outrage and rivalry, have become recurring themes in both news and social media discussions. However, the regulatory mechanisms of the attention economy often impede the full exploration of these controversies in the public sphere, as news cycles and audience attention accelerate due to the prioritization of engaging content on social media platforms. This trend towards attention-driven content has compelled news organizations to adapt their business models, resulting in an environment where citizens may rely on confirmation bias, ultimately leading to polarization of public opinion. Consequently, effectively addressing controversies in today's public debate has become increasingly challenging. To understand the extent of influence exerted by junk news – a transient form of content that distracts rather than nourishes public discourse – we conducted a case study focused on the controversy surrounding the adverse and lethal side effects of the AstraZeneca COVID-19 vaccine during the vaccination campaign in Italy. Our analysis, based on a comprehensive dataset of 798,954 tweets and 31,169 news articles spanning a six-month period, reveals three interconnected information disorders. Firstly, the vaccine debate displayed a relatively stagnant progression punctuated by sporadic spikes of attention. Secondly, the peaks of the debate involved sensationalized coverage in journalism and amplified discussions on Twitter, primarily centred around suspected vaccine-related deaths. Lastly, reports of these deaths by legacy media accounts on Twitter correlated with an increasing ideological and partisan reaction from social media users over time, contributing to polarization. These findings shed light on how the junk news regime can impede the shaping of public debates, particularly on contentious socio-technical issues such as vaccination campaigns. The implications of this research extend to the broader understanding of public engagement with science and the challenges posed by attention-driven media ecosystems.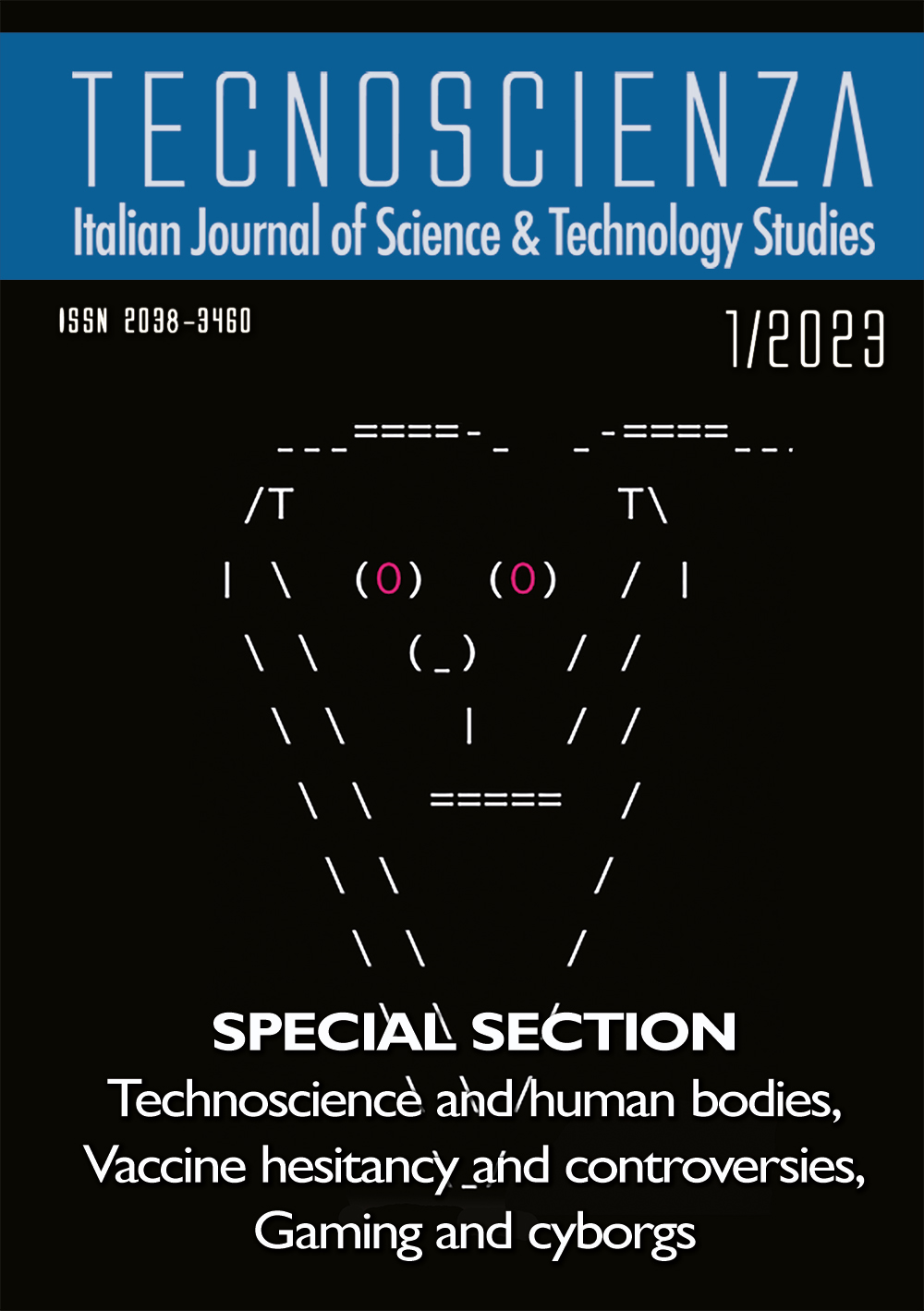 Downloads
How to Cite
Pilati, F., & Anselmi, G. (2023). The AstraZeneca affair. How the junk news regime affected the public debate on the COVID-19 vaccination controversy in Italy. Tecnoscienza – Italian Journal of Science & Technology Studies, 14(1), 105–122. https://doi.org/10.6092/issn.2038-3460/17609
License
Copyright (c) 2023 Federico Pilati, Guido Anselmi
This work is licensed under a Creative Commons Attribution 4.0 International License.