"It's Actually Part of Clinical Care". Mediating Biobanking Assets in the Entrepreneurial Hospital
Keywords:
biobanks, public participation, biosociality, personalized health, genomic research, healthcare
Abstract
A core aspect of the entrepreneurial hospital is the mobilisation of the means of care beyond care itself. In previous work, we showed how the entrepreneurial hospital uses its unique access to patient populations, whose health needs make them available, in order to facilitate research into therapeutic, diagnostic, or service delivery innovation. It 'entrepreneurialises' care, we argued, to meet research needs. What may be less obvious in this process, however, is that research, too, is entrepreneurialised to meet care needs. That is, the entrepreneurial hospital not only constitutes its patient populations and care infrastructure as distinctive assets that serve its entrepreneurial aims, but also positions its entrepreneurial aims as a decisive element in the service of care. This article develops the concept of the entrepreneurial hospital to help theorise biobanking. It foregrounds the views of biobankers – drawing from our ethnographic research and especially our interviews with key-informants (2008-2009) who work in some relation to biobanking in a Canadian province – thereby providing a window onto an important, yet under-examined, set of rationales motivating the entrepreneurial integration of care and research through biobanks.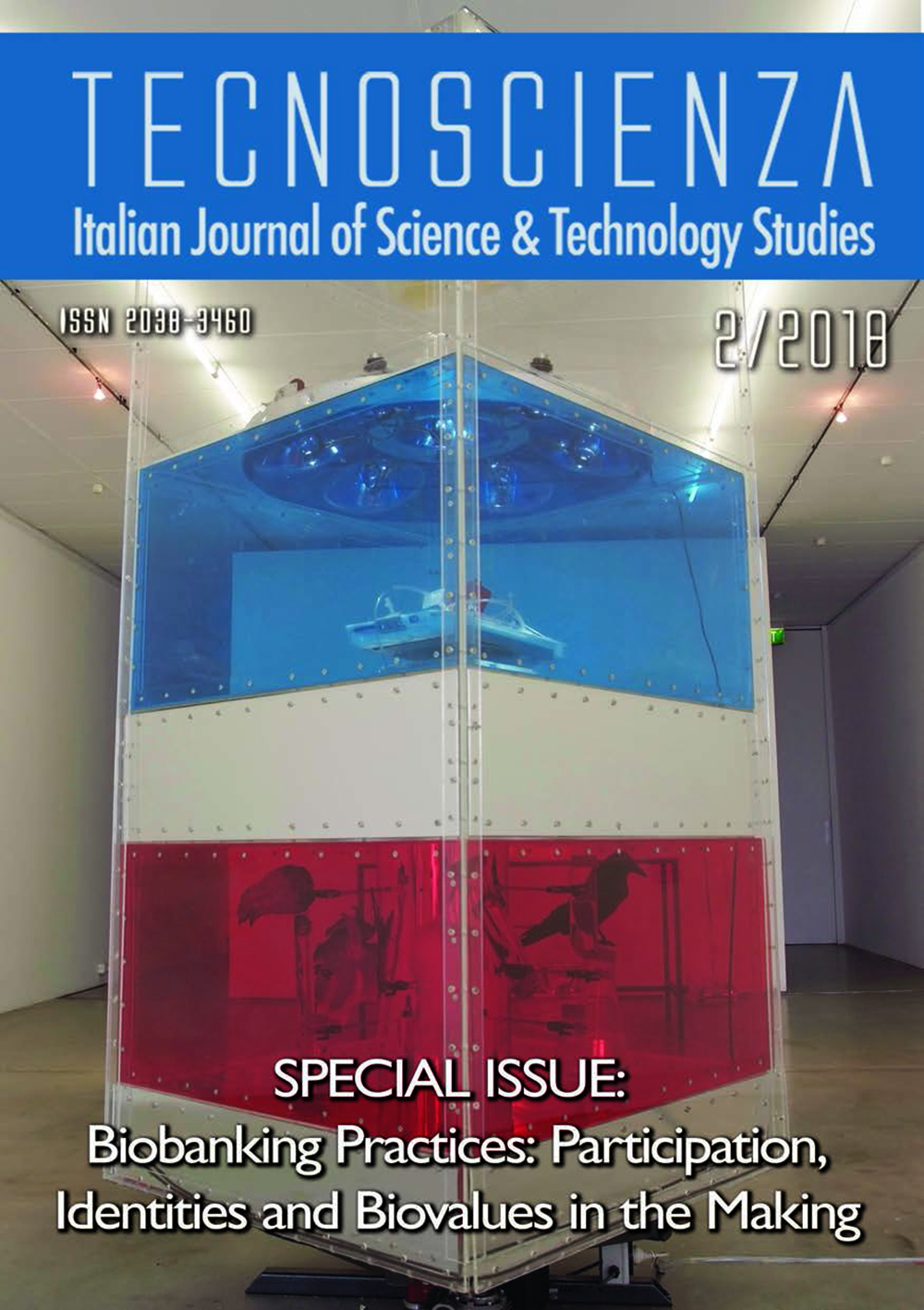 Downloads
How to Cite
French, M., Miller, F. A., & Axler, R. (2018). "It's Actually Part of Clinical Care". Mediating Biobanking Assets in the Entrepreneurial Hospital. Tecnoscienza – Italian Journal of Science & Technology Studies, 9(2), 133–158. https://doi.org/10.6092/issn.2038-3460/17413
License