Assets, Commodities and Biosocialities. Multiple Biovalues in Hybrid Biobanking Practices
Keywords:
biobank, biovalues, bioeconomy, biosociality, participants' identity, practices of valuing
Abstract
Biobanks are crucial institutions in the infrastructure of contemporary life sciences. They depend on the participation of donors who give tissues and data. Through their participation, donors can build identities and form biosociality. Biobanks are key sites in the current bioeconomy, that enable the generation of value from those tissues and bioinformation, transformed into assets or commodities. We define biobanks as hybrid zones of heterogeneous practices that blur the boundaries between institutional sectors and ways of producing economic values. On that basis we introduce a novel empirical, realist approach to the analysis of biobanking economies, explaining the different economic and social biovalues that emerge from the practices of valuing and interacting between the researchers, biobank staff and donor participants in specific banking activities. We discuss why STS studies on biobanking should explore the concrete practices through which multiple biovalues as well as biosocialities are produced simultaneously and in configurations of mutual interdependence.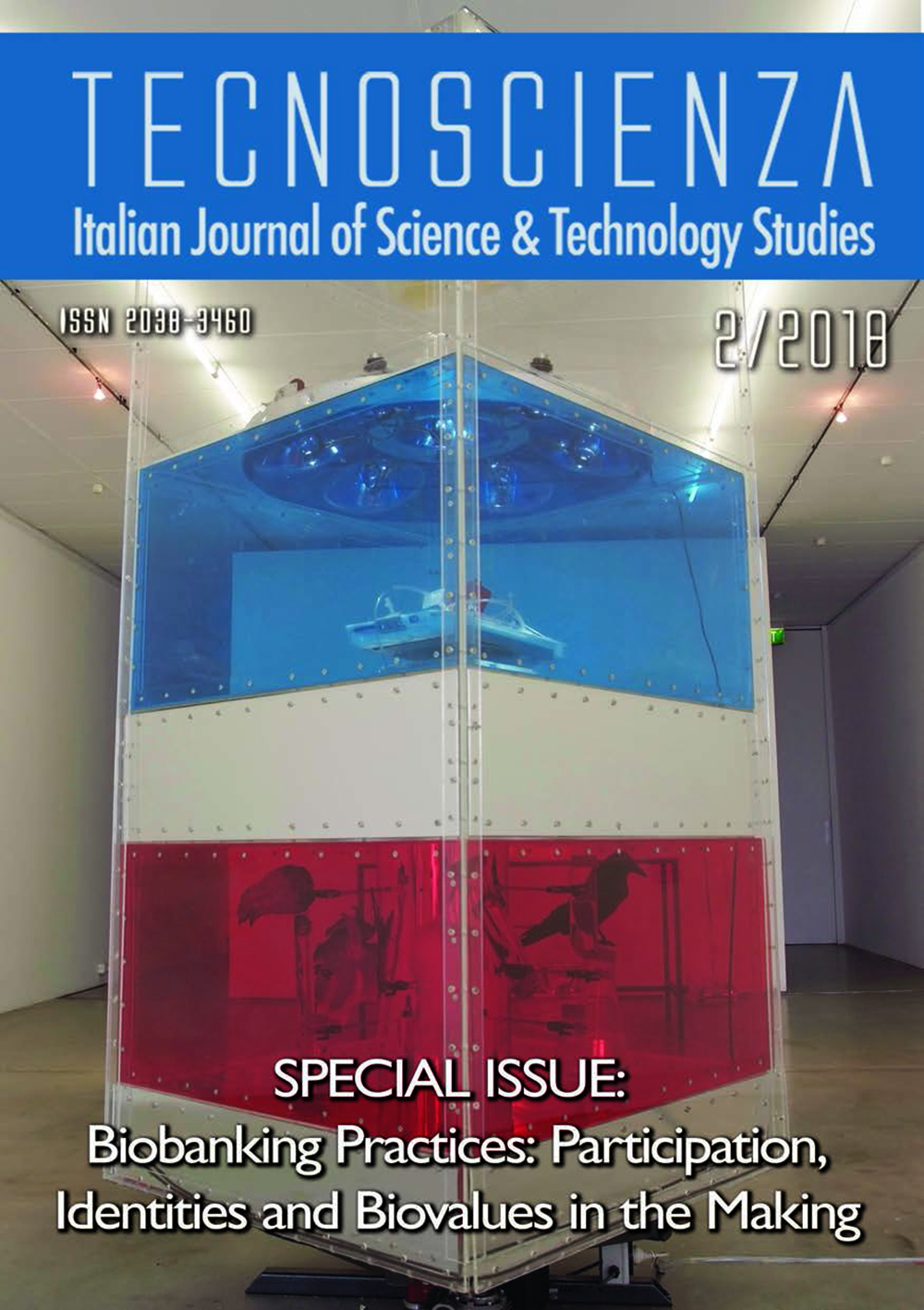 Downloads
How to Cite
Beltrame, L., & Hauskeller, C. (2018). Assets, Commodities and Biosocialities. Multiple Biovalues in Hybrid Biobanking Practices. Tecnoscienza – Italian Journal of Science & Technology Studies, 9(2), 5–31. https://doi.org/10.6092/issn.2038-3460/17406
License